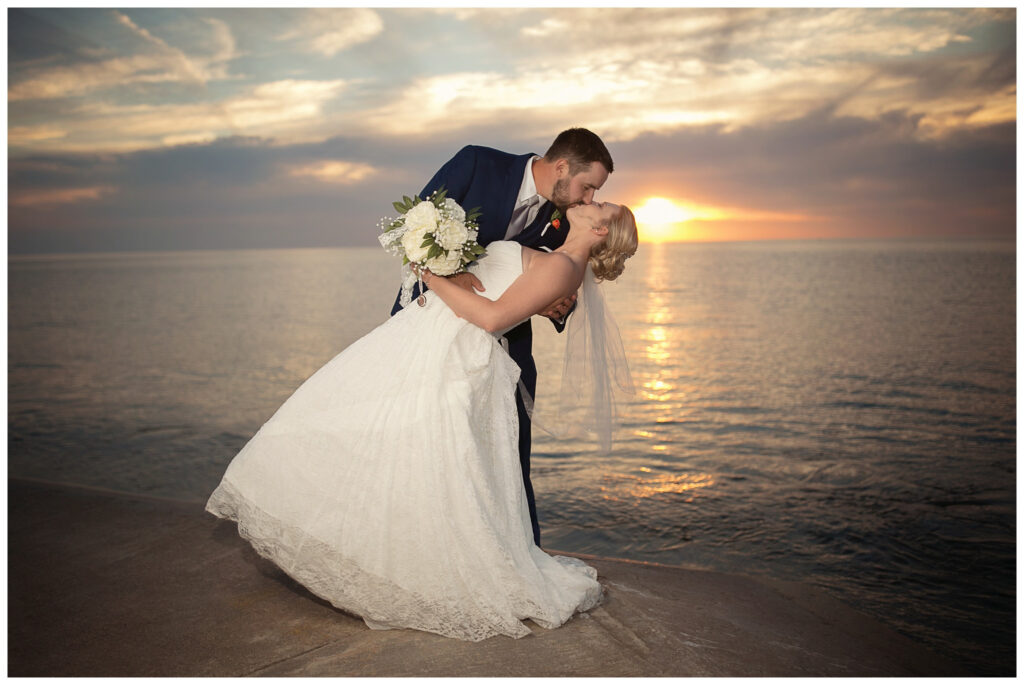 You know it's going to be a good day when you get to be the wedding photographer at Pentwater Village on Lake Michigan! I captured Mallory getting ready surrounded by her family and friends. The makeup artists did a phenomenal job on her makeup, and her dress from this incredible wedding dress story fit her perfectly!

Meanwhile, when Jake put on his navy blue suit from this awesome suit company I knew Mallory was going to be so exited to see him! The weather was perfect for their emotional ceremony on the Pentwater Village green. Mallory was walked down the aisle by her two brothers – but her father wasn't far from her heart since she had a photograph of him pinned to her boquet. I thought it was such a beautiful way to honour him and keep his memory close on the day!

We headed to the beach in Ludington for the bridal party photos and had alot of fun with a big bridal party. The bridesmaids looked fabulous in their navy blue dresses from XYZ store, but I'm not going to lie – the guys cleaned up so well in their grey suits from here and there!