Charleston, South Carolina – who knew we'd take a trip there mid-winter on a whim? What started off as a joke over delivery of a kid's sweater, ended up with Evie taking a super fun vacation over winter break to North Carolina, South Carolina, and Tennessee!
I had a sweater I accidentally purchased in the wrong size for Evie and couldn't return so I threw it up onto FB to see if anyone would like it. A friend of mine who lives in NC mentioned wanting it and I joked I could drive down and deliver it in person. Michigan to North Carolina wasn't too bad a drive, right? ? Mentioning it to my husband, he stopped and said, "Evie's virtual Monday -Wednesday next week right? You guys should head down Friday after she gets out of school!" Mind you, this was WEDNESDAY. I asked my friend if she wouldn't mind us dropping in for the weekend and she enthusiastically encouraged the trip. ….well, that solidified it. We were off on a near cross-country trip to the Carolinas!
We had a great couple days in Gastonia, NC, which is just a couple miles from the border of SC. My friend has 5 kiddos, the bigs and the littles. The littles were Evie's age and they had an absolute blast together. I was able to photograph one of the bigs for some southern feel senior images – but that's a blog post for another time. (but don't worry, I'll totally share the link here)
While we loved out time in NC, I really wanted to go explore Charleston, so we packed up and headed down. Half way to Charleston, I remembered my cousin lived in Columbia with his girlfriend, so I called him up and we met for dinner!! It was so great to see them as they are expecting a little one in the coming weeks!!
We arrived late in the evening and I had booked a room at the Mills House Hotel – and only the next day did I realize it was one of THE hotels in Charleston! I booked a room with a balcony so we could have breakfast in the morning out there, but I misread the fine print when booking and breakfast wasn't available during weekdays. However, Evie and I still took some adorable photos, check them out below! I felt like we were in the French Quarter in New Orleans! (there is actually French Quarter here too! Learned that on the trip)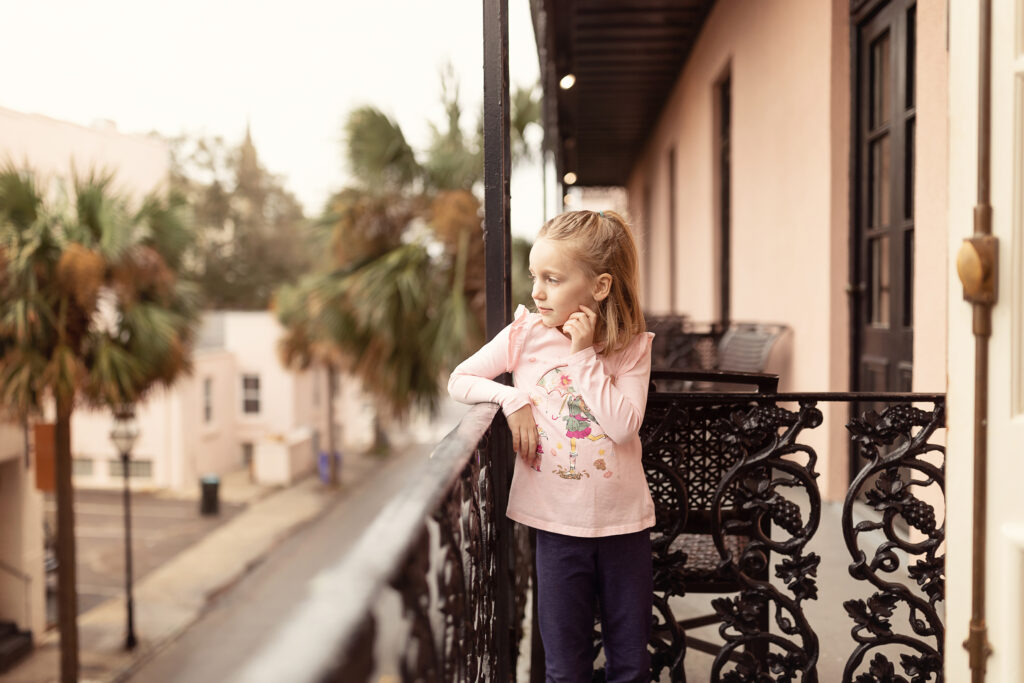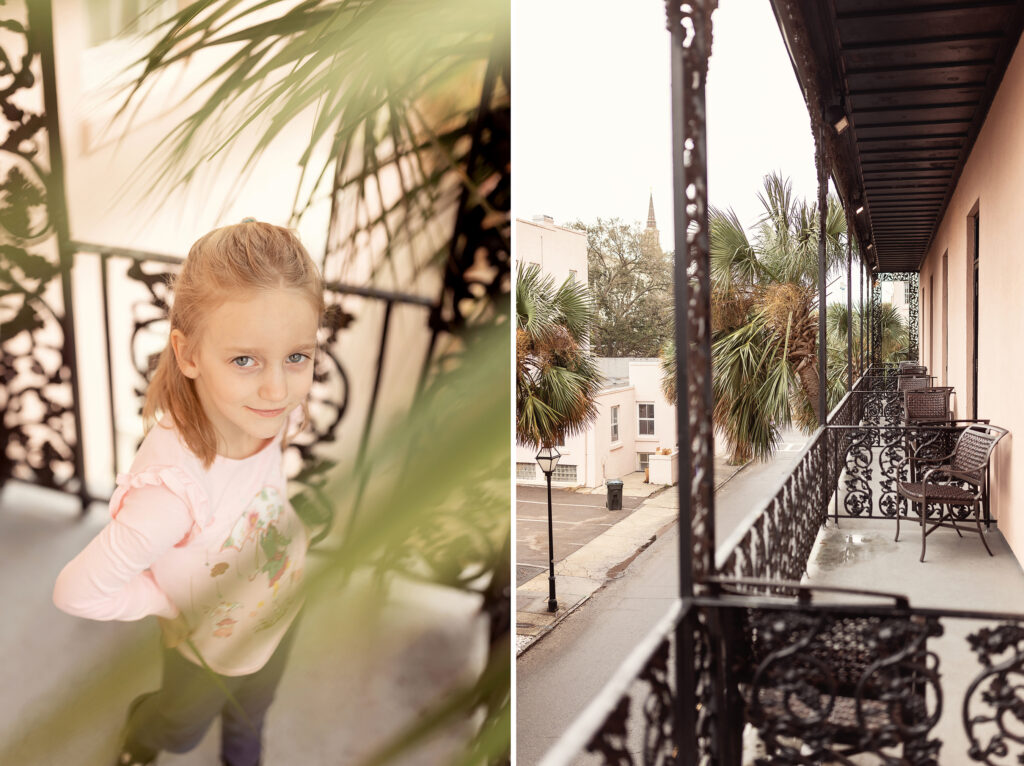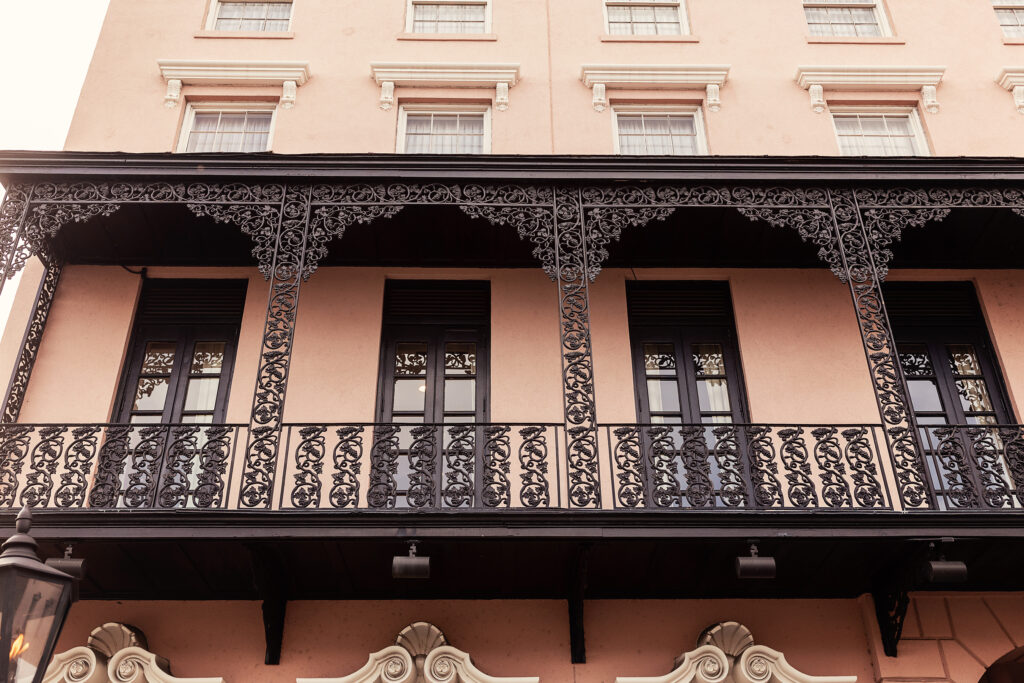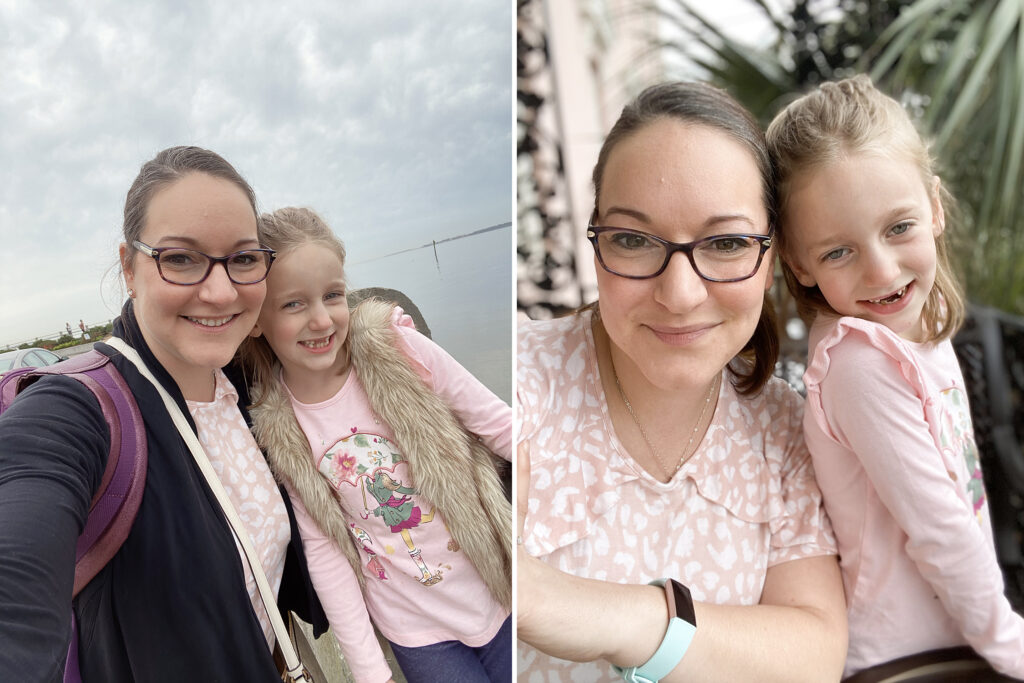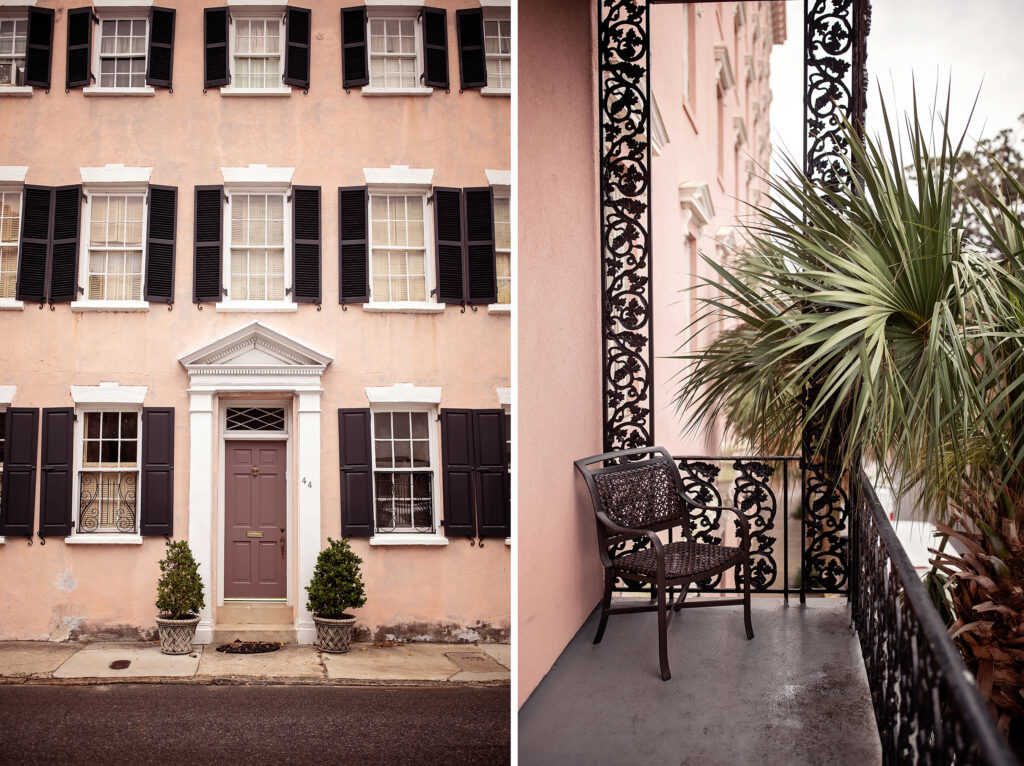 We checked out of the hotel and wandered around the area, ending up at Battery Park, on the edge of Charleston. Evie was thrilled to run around the park and even enjoyed being a model and posing all around for me! And can I just say the textures in this town is astounding?? The palm trees, the cobblestones, the Spanish moss. I fell head over heels for this town, and really this state! There is SO much to see and do!
We had lunch at Poogan's Porch, a delightful little brunch spot and their food was outstanding! Next time we're down, I'm making Derek experience it. The beloved dog that the restaurant is named after looks to be buried at the bottom of the porch for all to pass and pay homage to.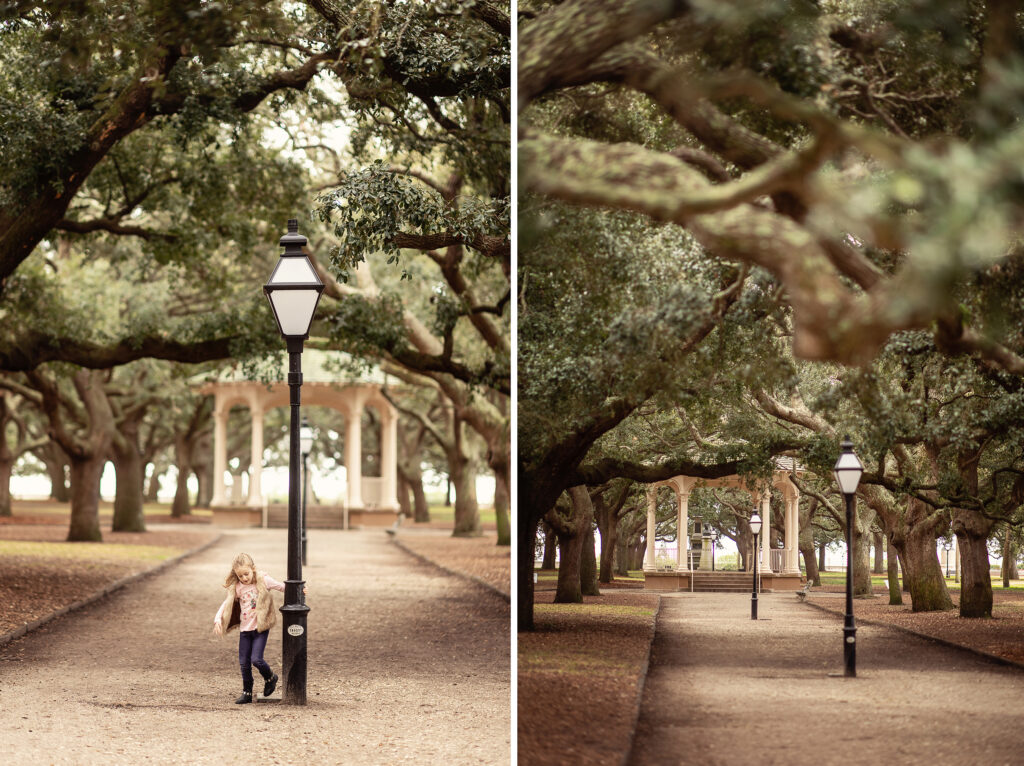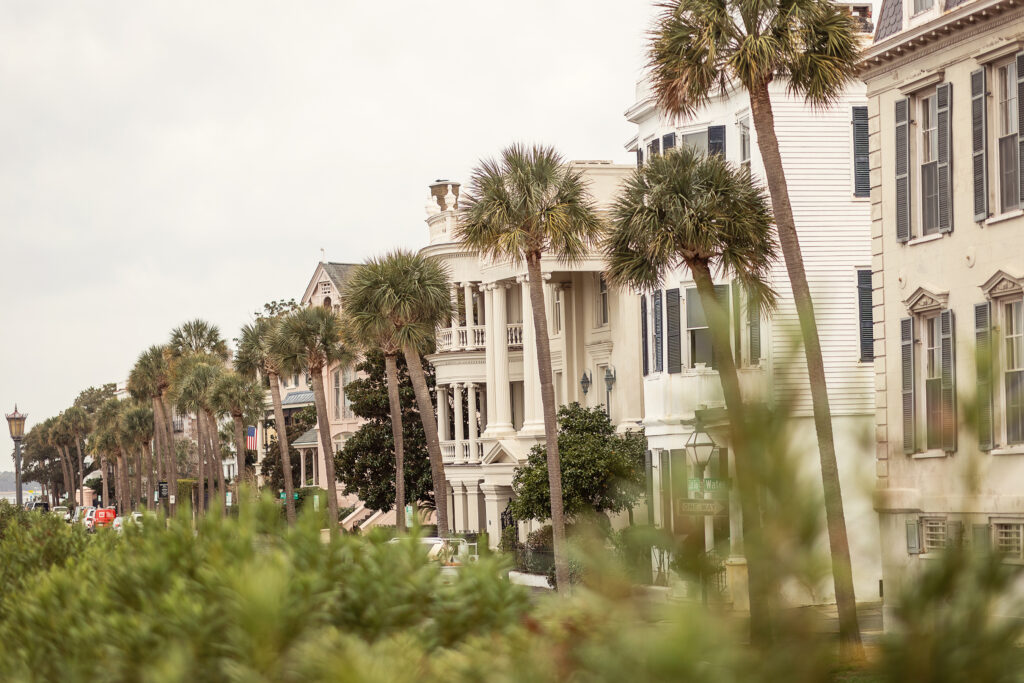 Evie and I stopped into a cute bookstore where we left with our hands full of books, we ate ice cream and candy from a cute candy shop, and we went on a horse drawn carriage tour of downtown Charleston. I wish I had brought along a notebook to take notes of a lot of the cool tidbits of information. I DO remember however that the Mills House Hotel is HAUNTED!!!! So glad I didn't realize that the night before!
Another piece that stuck out was noticing the two sets of stairs on a lot of bigger buildings and even some homes. Some could say it was because it was more aesthetically pleasing, while another view is because men weren't supposed to see the ladies' ankles, so to avoid it, builders made two sets of stairs, one for ladies and one for men!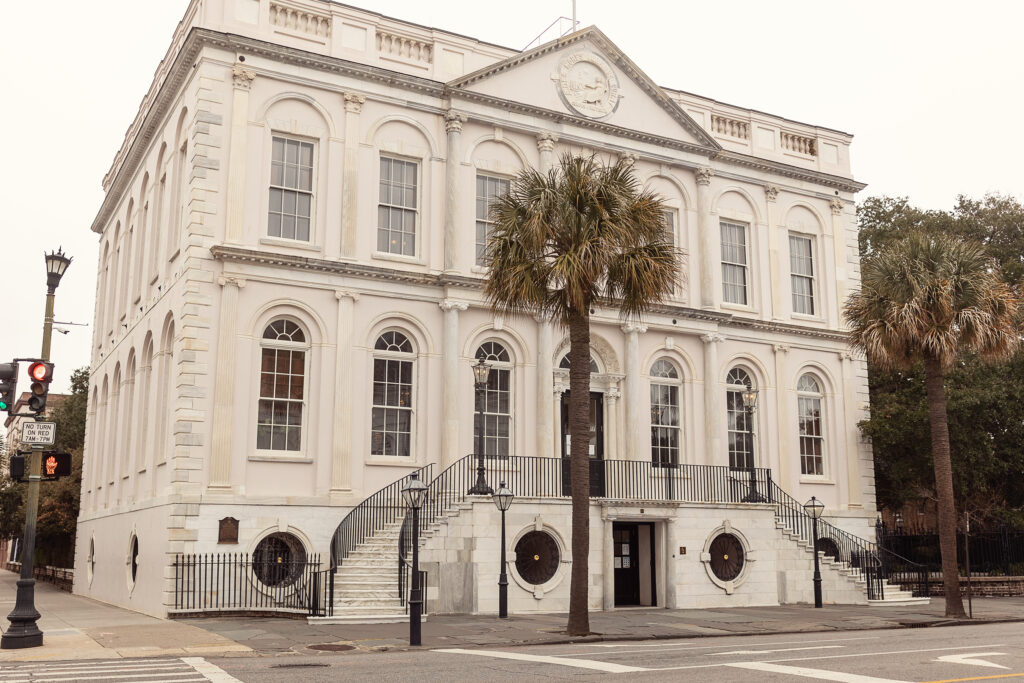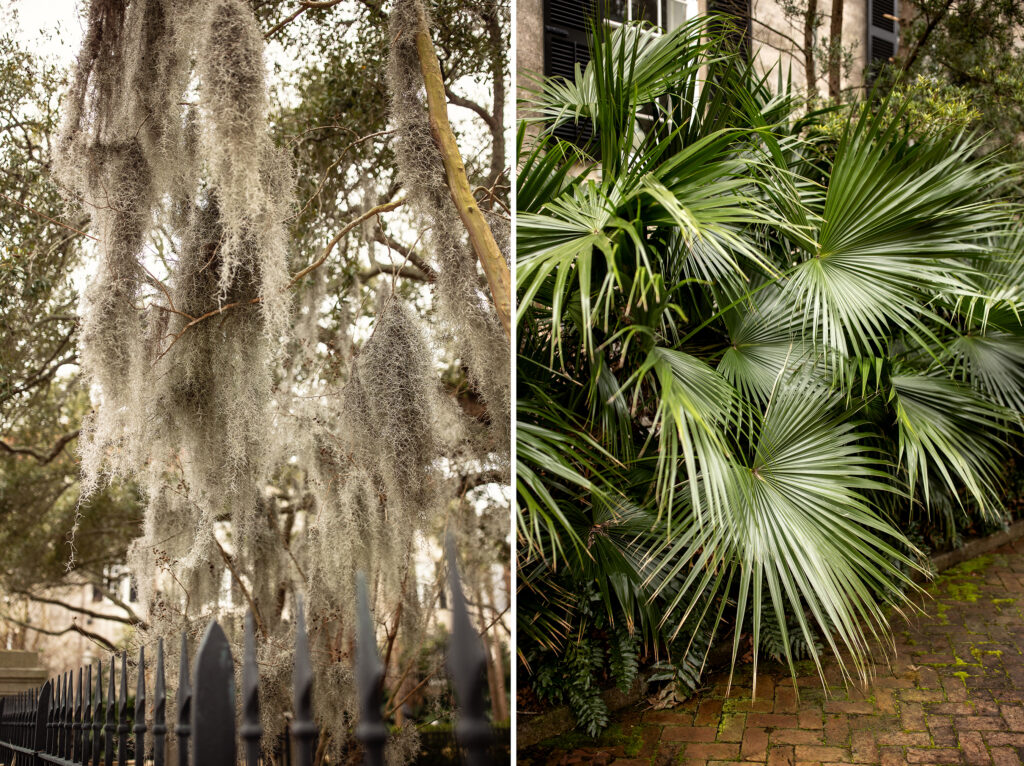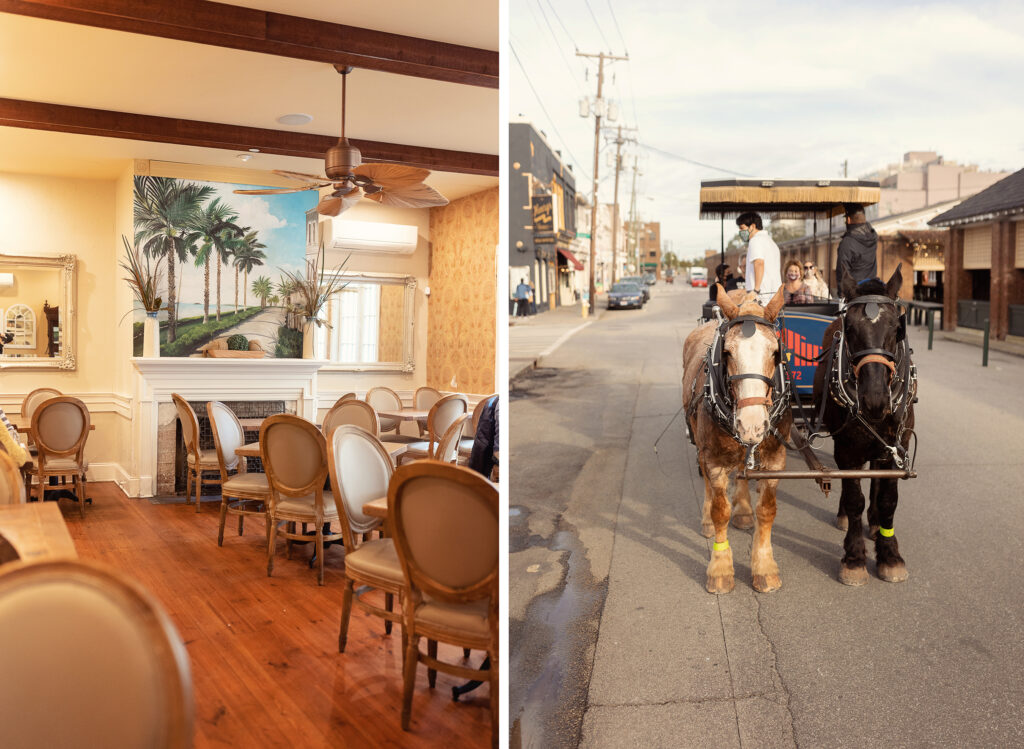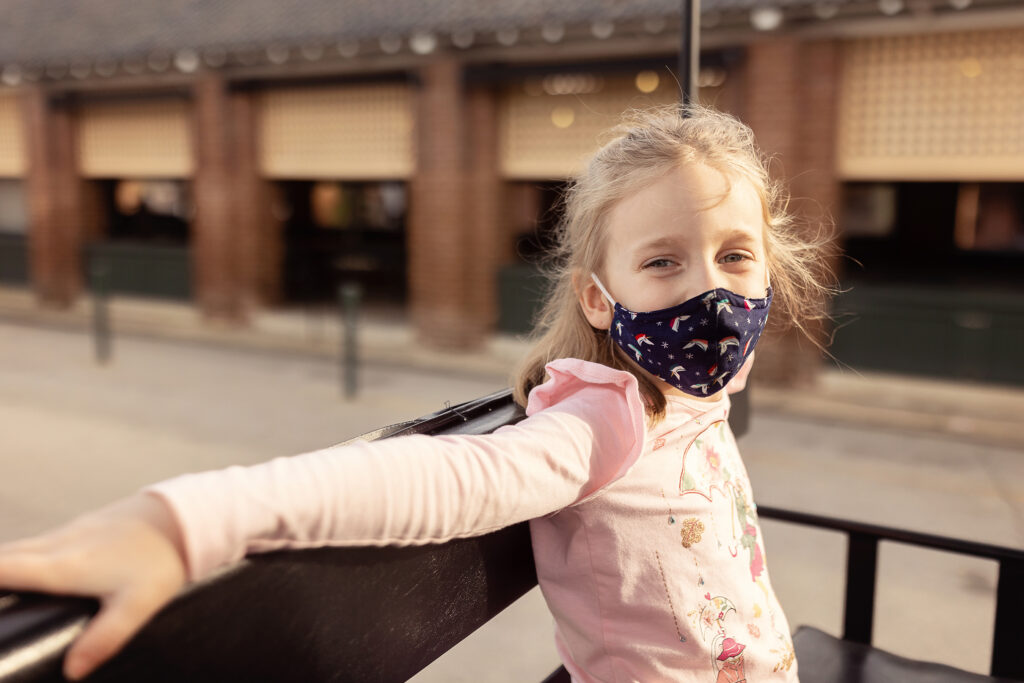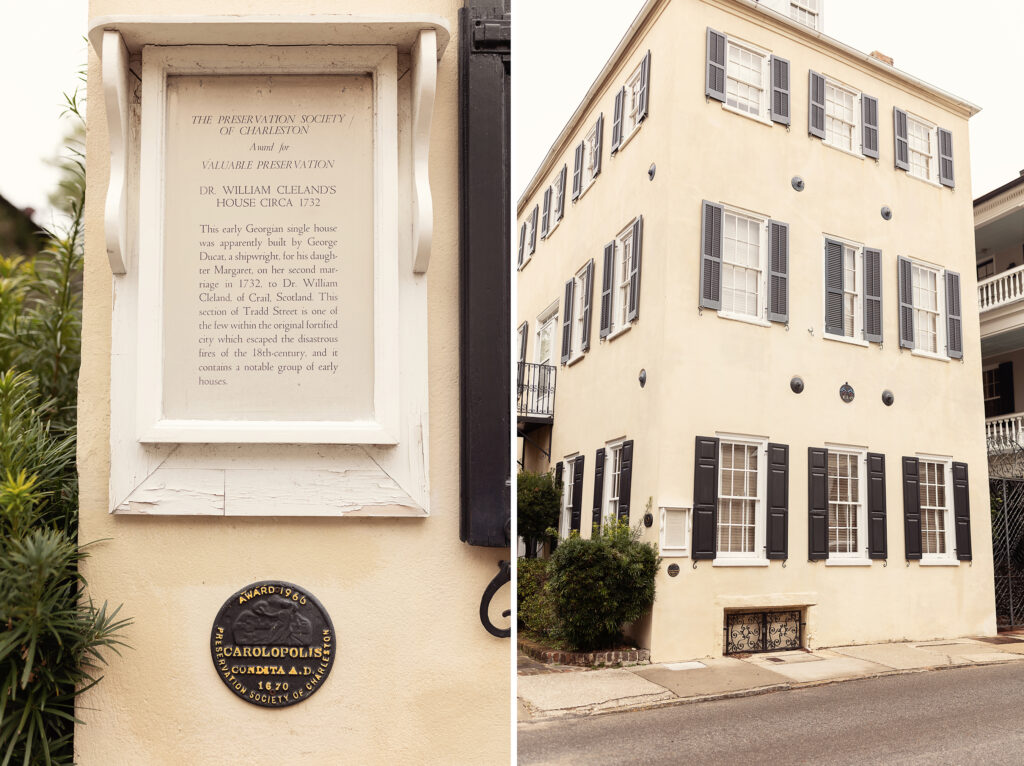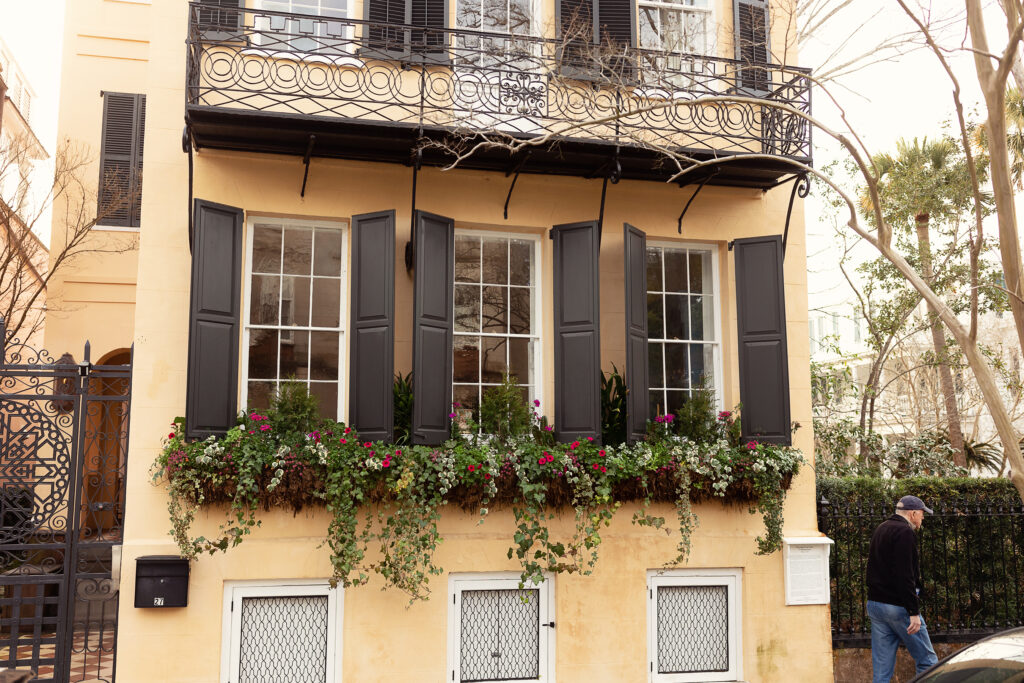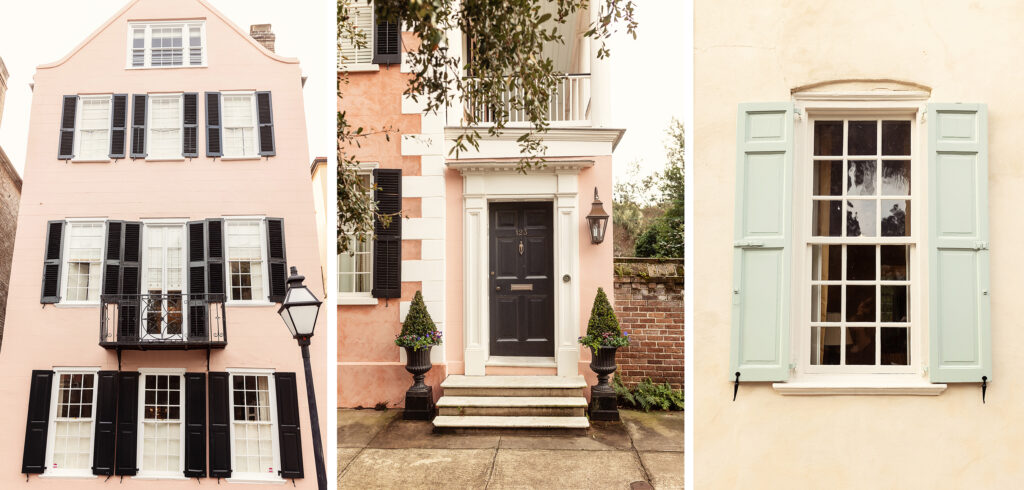 We finished up our tour and decided to head to dinner at Hotel Emeline's house restaurant, Frannie & The Fox, as shared by Hope Taylor (the fabulous wedding and senior photographer who lives in Charleston, SC). I loved their menu, my favorite was probably the sweet potato filled tortellini. Evie had a pizza, but apparently she isn't a fan of brick oven pizza because she thought it was burnt! ?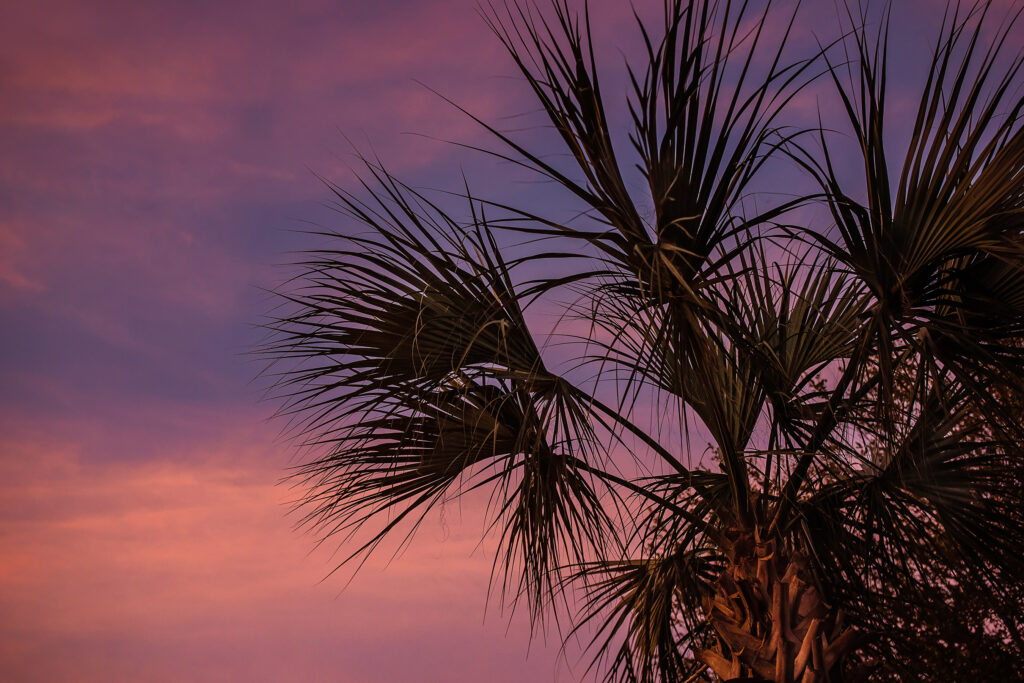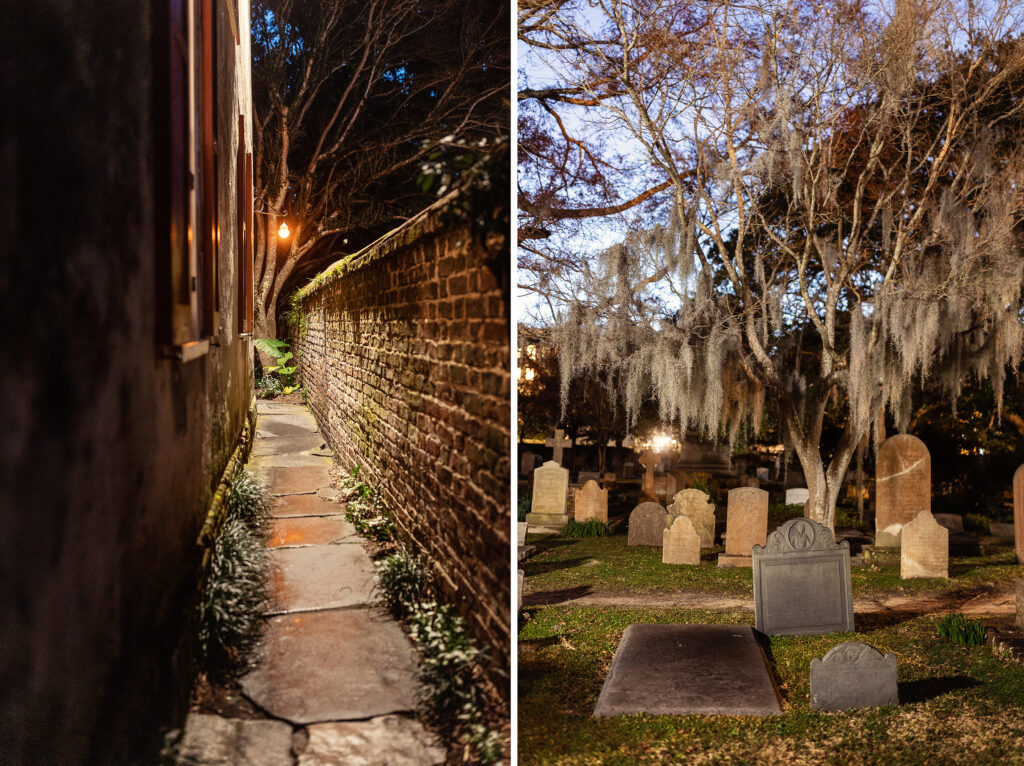 Our next say was at a lovely and quaint BNB called the Palmer's Pinckney Inn and was located right next to the horse barns of the carriage tour company! I fell in love with the charm, they had robes, breakfast, AND the gorgeous porch with the rocking chairs made for a serene morning with my coffee and a beautiful view. The front porch was also a great spot to catch a couple more photos of Evie and I together….and my attempt at a self portrait with my camera! 10/10 recommend staying here. Our room had a fireplace, a super tall four poster bed, and the common room downstairs was quaint and I'm sure in non-covid times, would have had a lot more activity happening inside. I have the link above to check out more.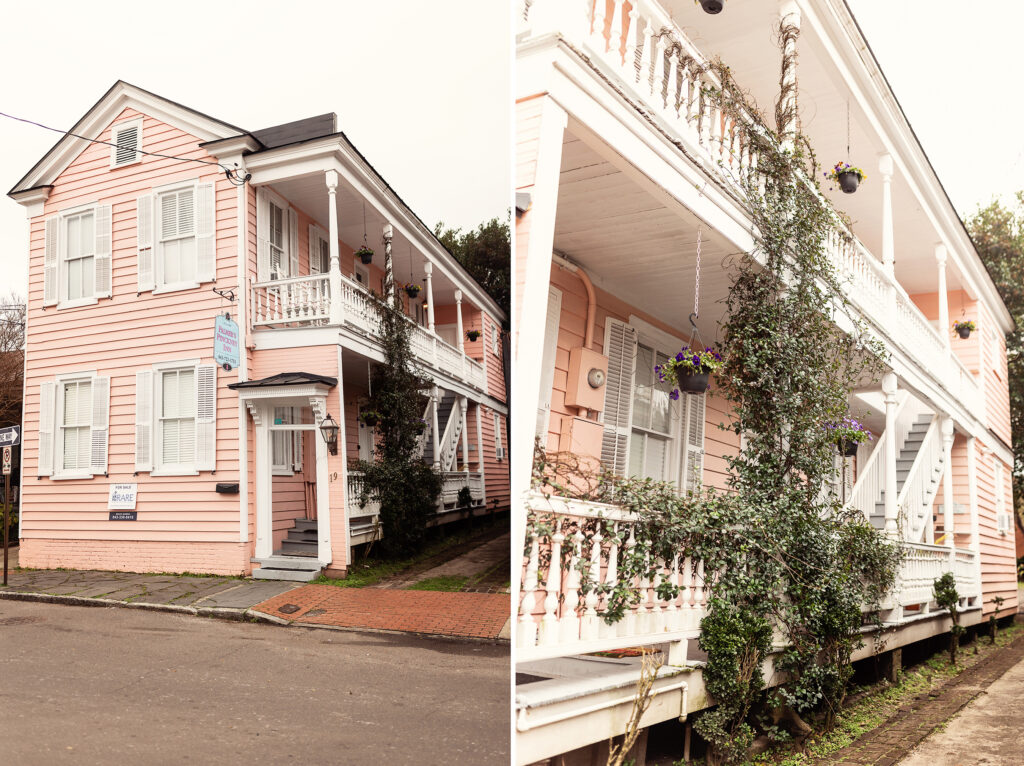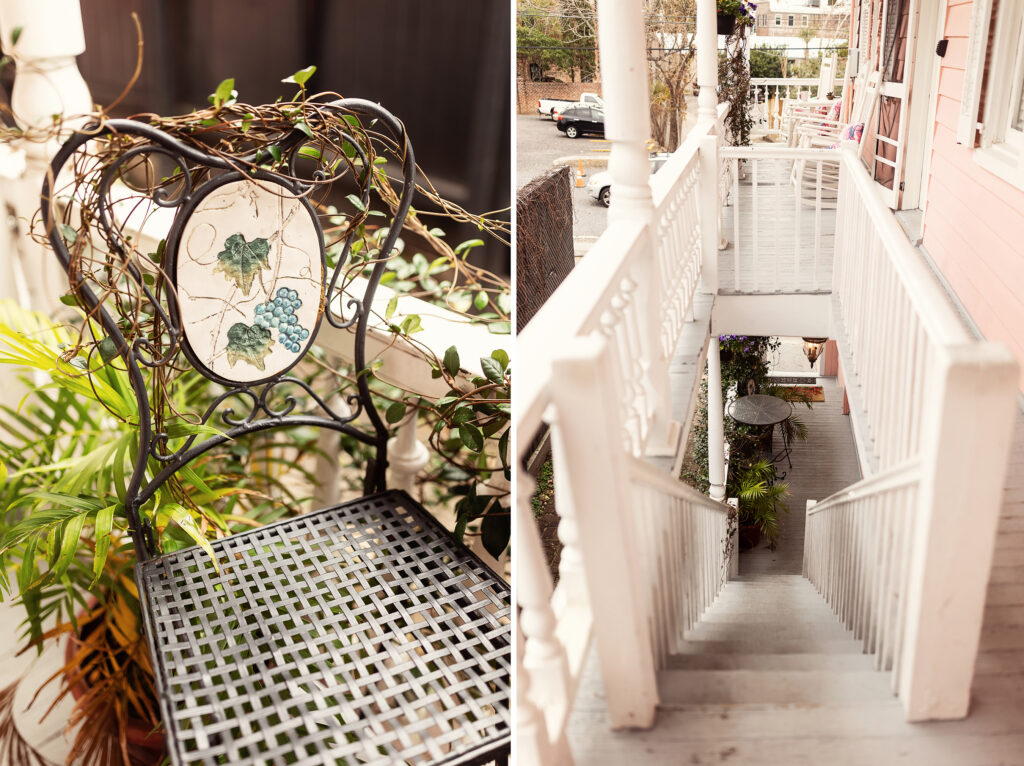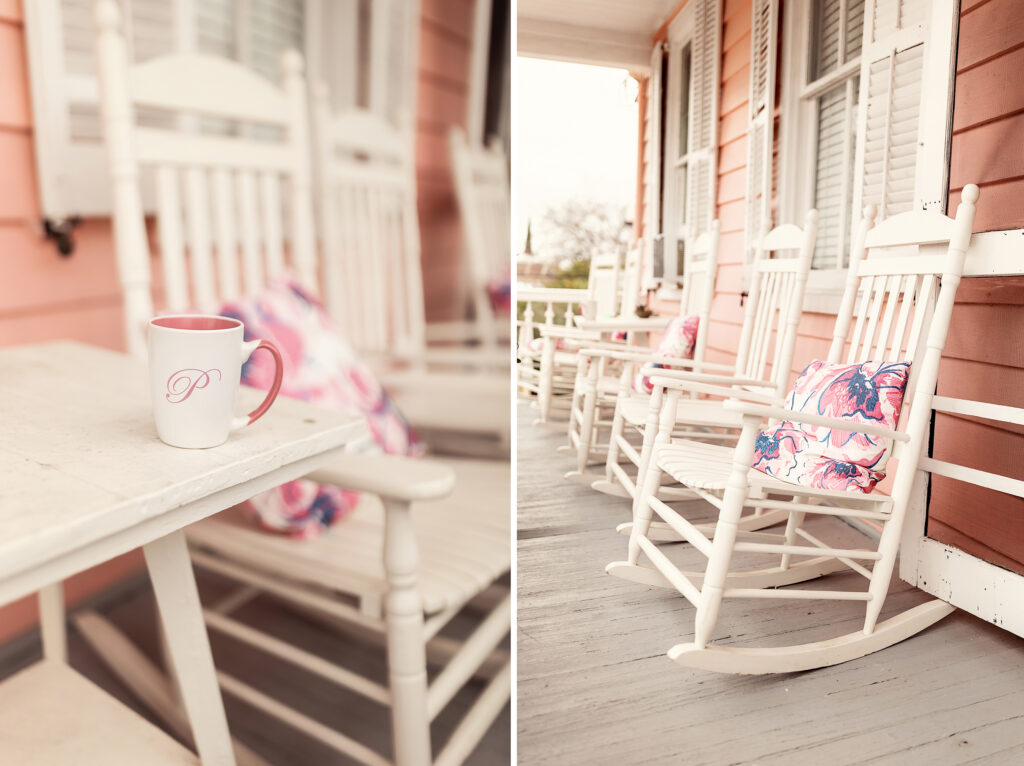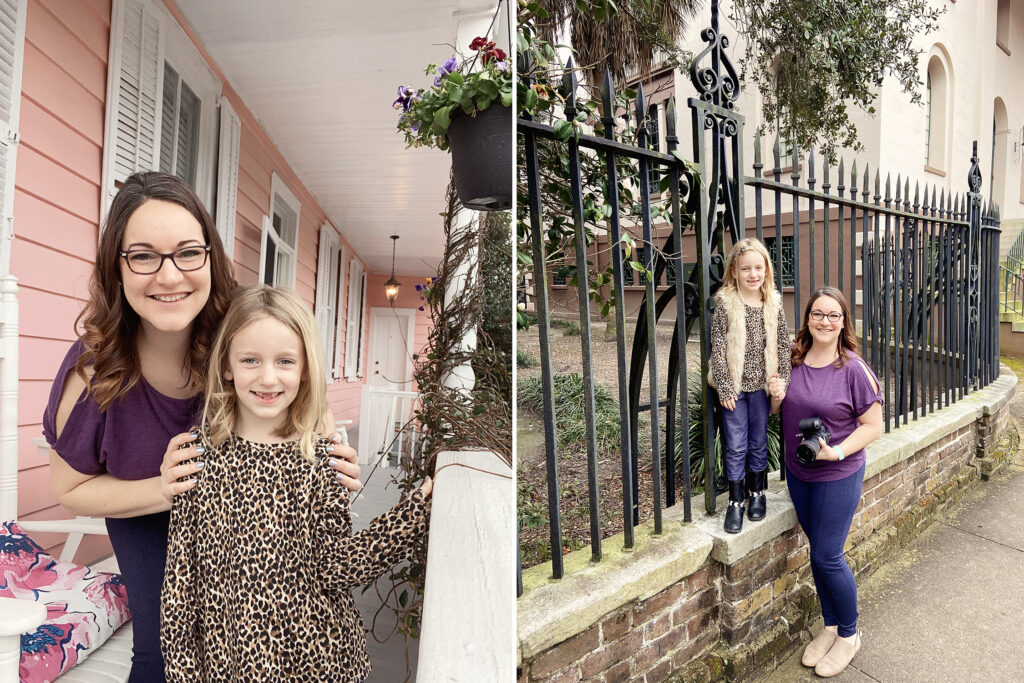 We ended our second day in Charleston, South Carolina with one more walk around town and one more chance at some photos of myself for my website and social media. When the hair is done and I'm in South Carolina, always a good idea for fresh photos! I gave Evie my Canon R6 to attempt some good photos – it took a few tries but we got there in the end! I taught her how to frame a person instead of having me off to the side or at the bottom of the frame. See below at the many attempts we had! PS – trusting my 6 year old with my brand new $2600 camera on concrete and cobblestones was totally messing with my anxiety, but she did great!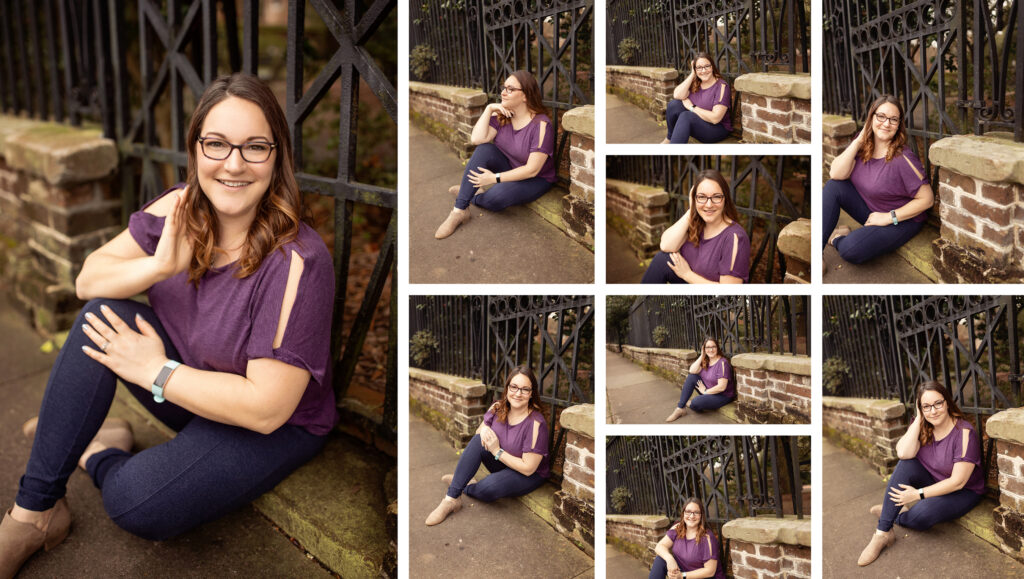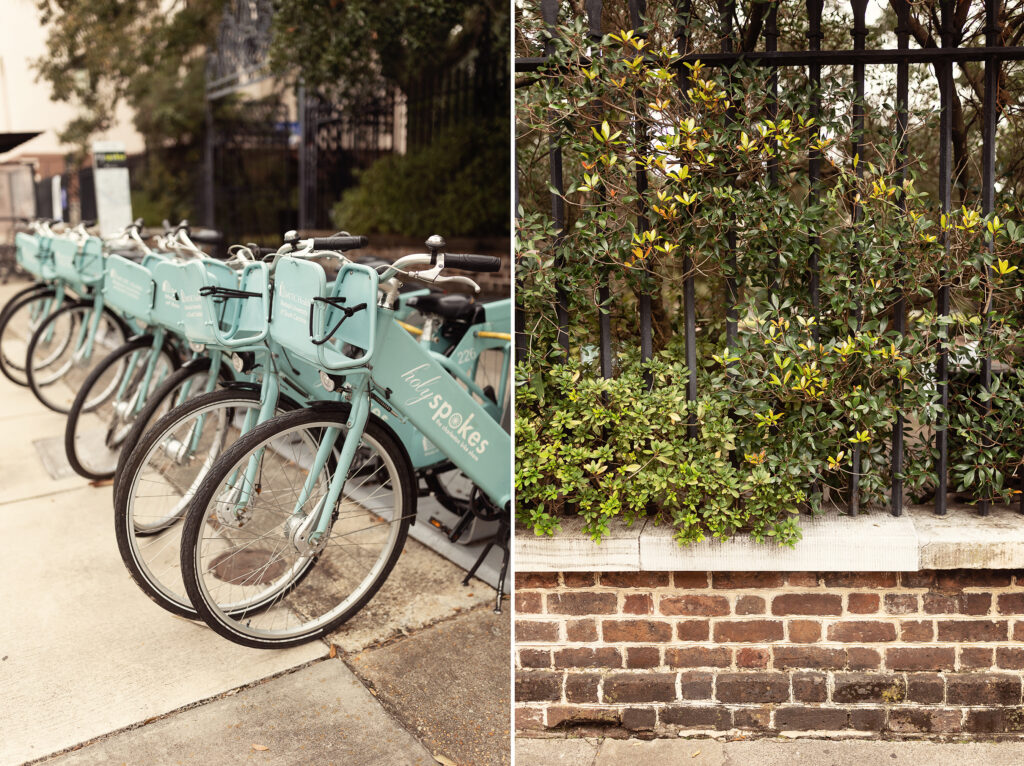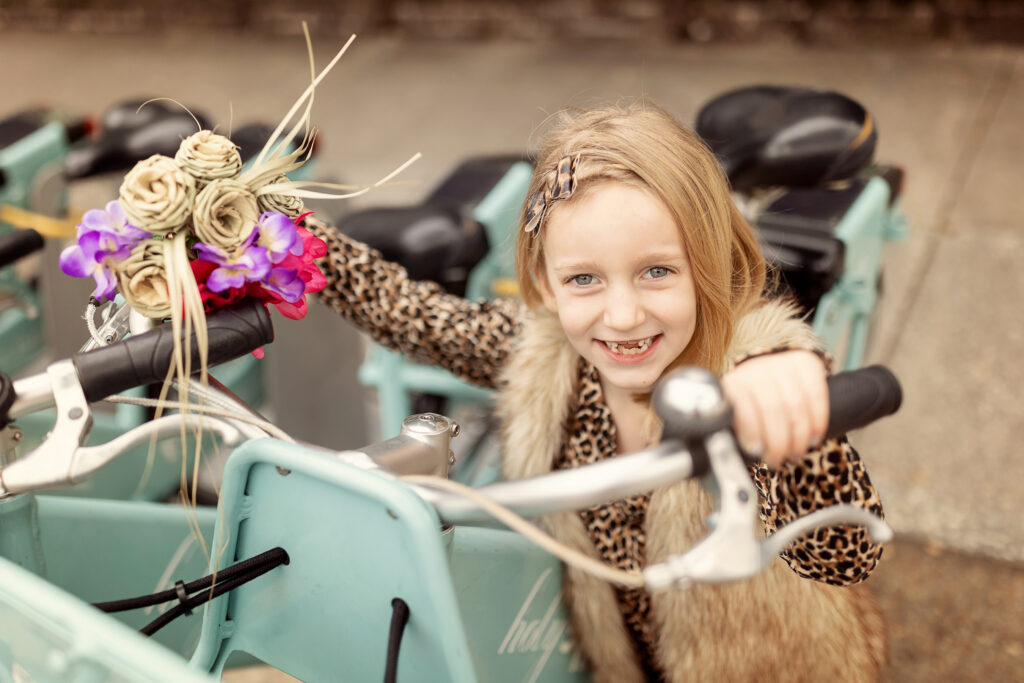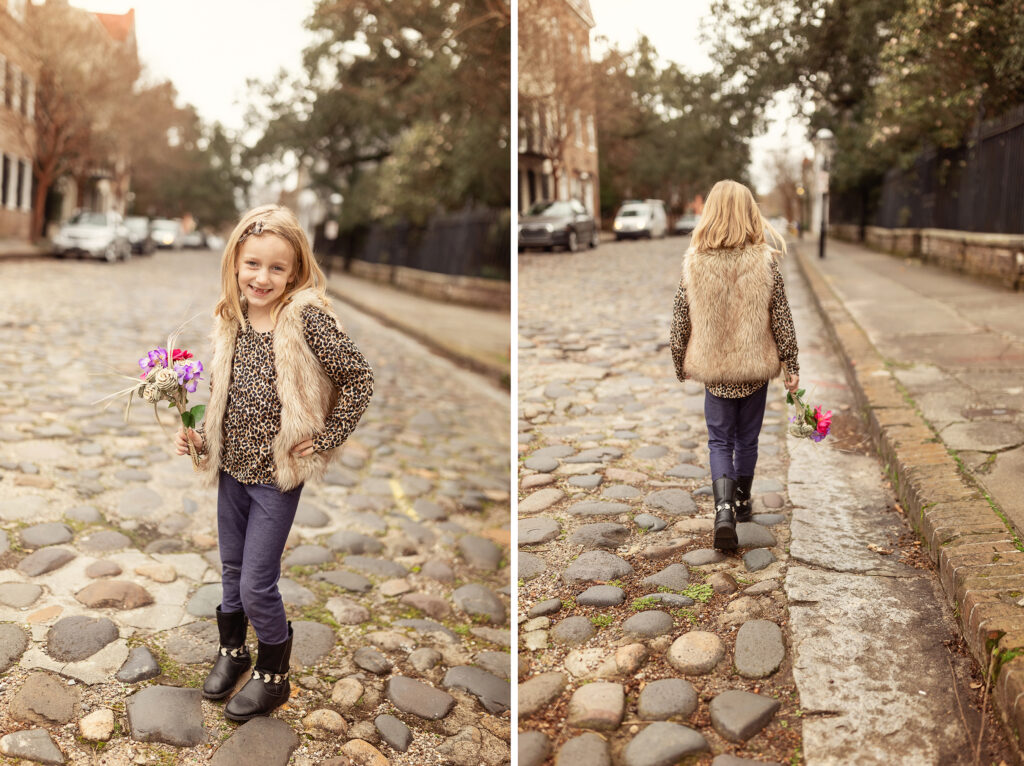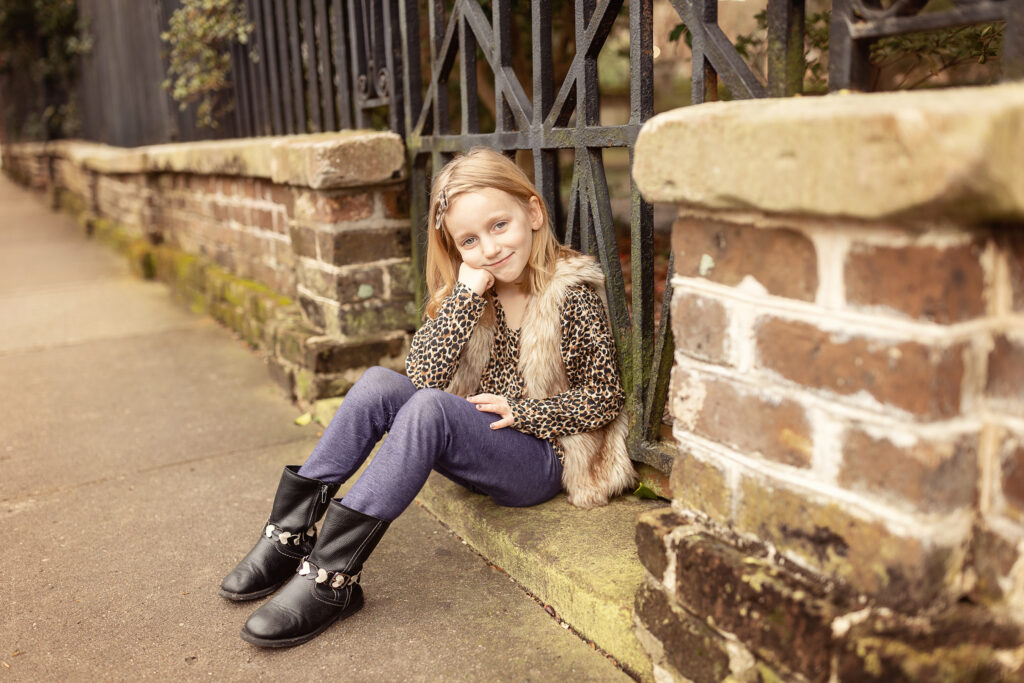 We had an awesome time on our semi-secret mother daughter getaway. On our way back toward the mitten state, we stopped in Tennessee to visit Derek's Grandpa, Evie's great grandpa, and he was loving every minute of our overnight stay. The remainder of the trek back was long and arduous as the entire state of Kentucky experienced an ice storm and we drove through it. At one point, I needed to get gas and couldn't push the gas grade button because it was covered in a sheet of ice! The ice made for some great photos along side the road though!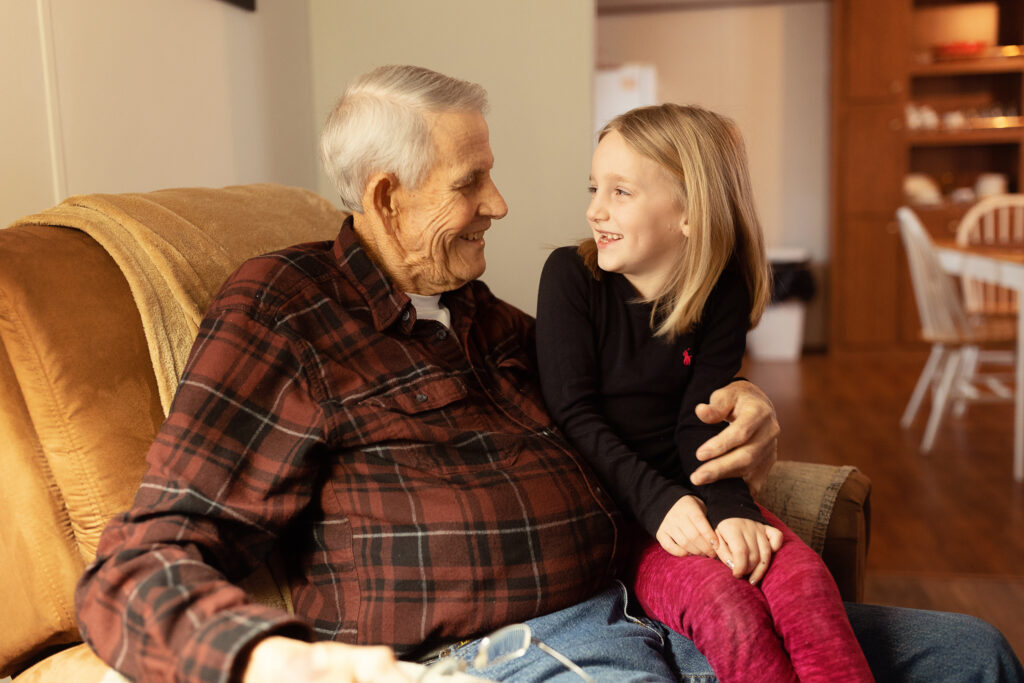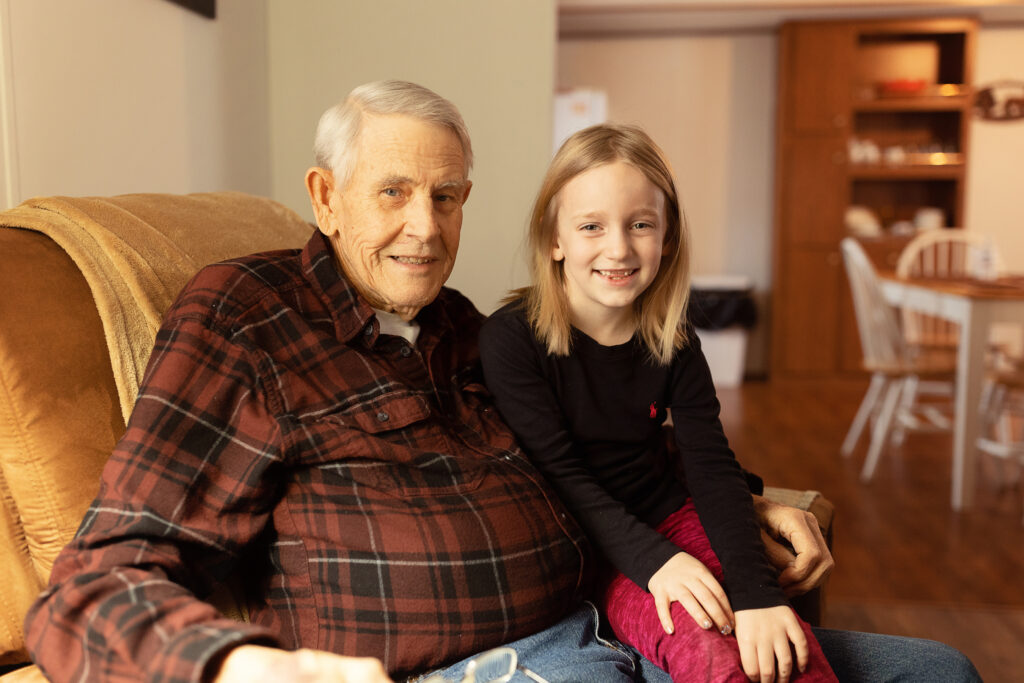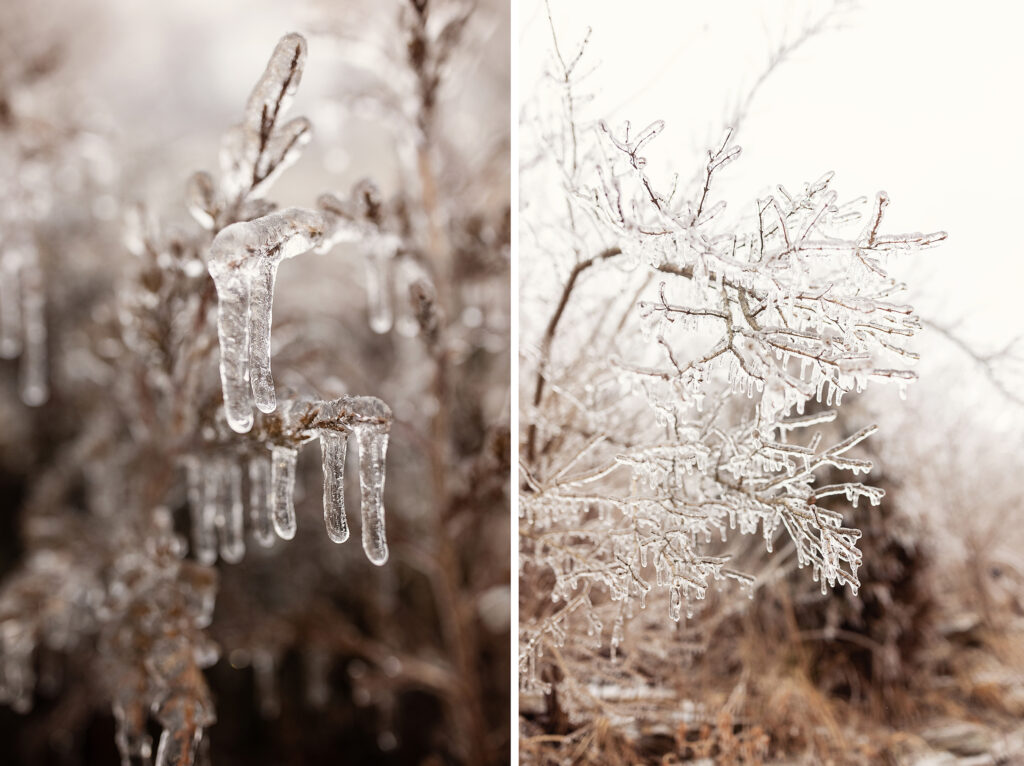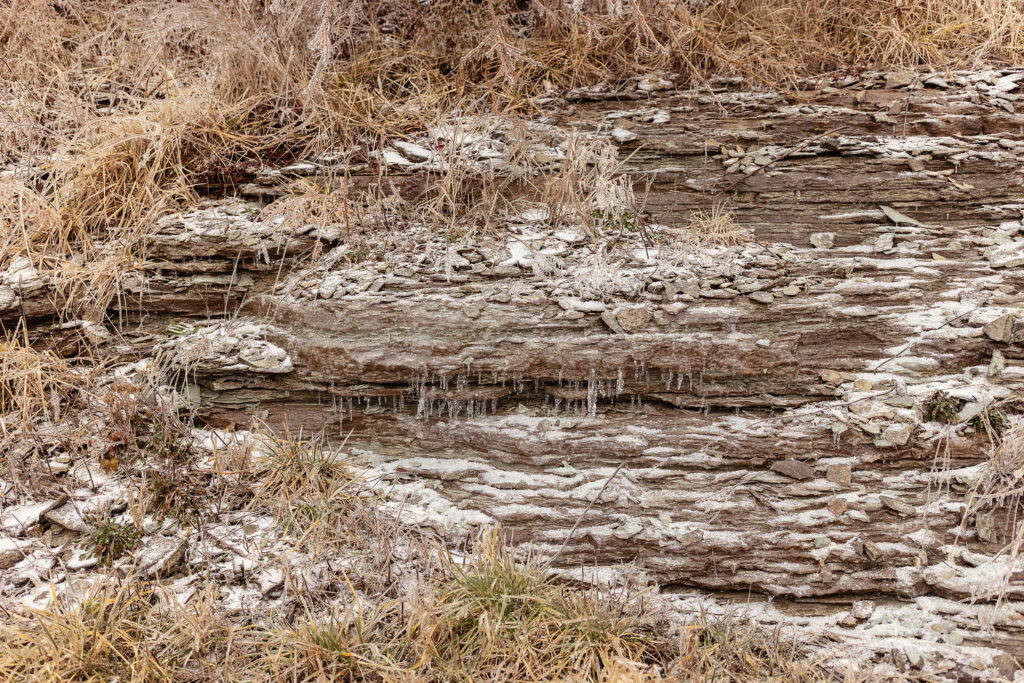 All in all, it was the best last minute trip I've taken and I can't wait to get back to South Carolina this September!